There's a nomadic man that travels with shoes across the world, and now he's touching Toronto. Commonly known as Peter Fahey from Sneaker Pimps, he's casted notables for this stop such as T.R.O.Y boardsman, PETE ROCK, David Whitesneaker art G.O.D.father, including various locals and an exclusive AirForce One presentation.

Details:
Friday, October 20th, 2006
99 Sudbury (Dovercourt & Queen)
$10 Doors 8pm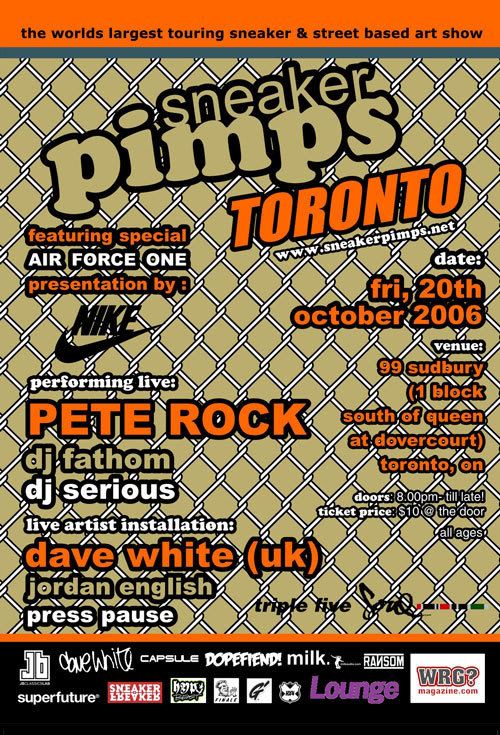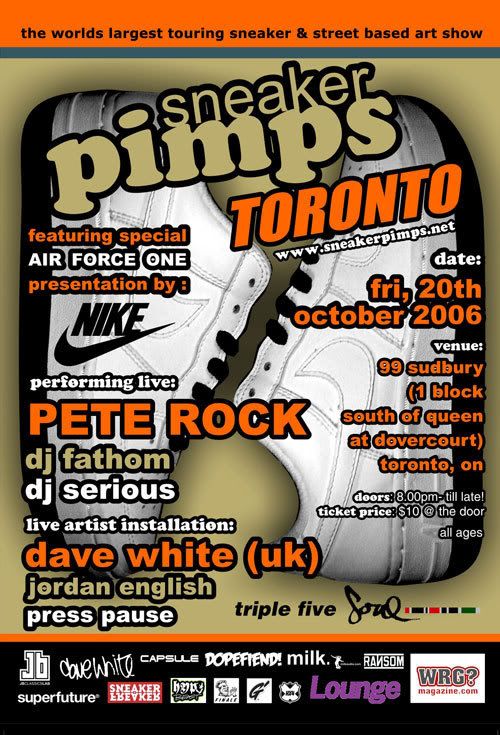 The one in NYC last week looked dope.... don't worry the Clipse aren't coming to Toronto..




Shouts to all the heads down making this happen. WRG, Get Janet, Dope Fiend, Lounge, Goodfoot, Sneaker Freaker, and anyonelse I'm missin'